Shopify Sales Channels
Back in 2015, Shopify rolled out something pretty awesome called Multichannel Shopify. This nifty feature allowed stores to connect with a bunch of new customers on platforms like Facebook Shop, Pinterest, and Wanelo.
As time went on, Shopify didn't stop there – they kept adding more places to sell your stuff. For example, they introduced Messenger for chatting with customers and even partnered with Amazon, which, as you probably know, is the biggest online store in the world.
So, with Shopify Sales Channels, it's now super easy to quickly find new customers.
And guess what? In the past year, almost 60% of store owners like you jumped on the bandwagon and added new ways to sell their products. Shopify has been keeping the innovation flowing, making it even easier to use these channels on your phone.
These extra selling options can be a game-changer when it comes to finding new customers quickly through Shopify Sales Channels.
Exciting New Channels Link You with Millions of Shoppers
Back in 2017, Shopify sales channels had some exciting news. They were getting ready to make selling your products even better. Their plan was to introduce new places where you could sell stuff, and they were teaming up with lots of clever developers to make it happen.
So, what's in it for you? Well, it was a fantastic chance to show your products to brand-new groups of potential customers. This was the beginning of an exciting journey to help you find new customers faster using Shopify Sales Channels.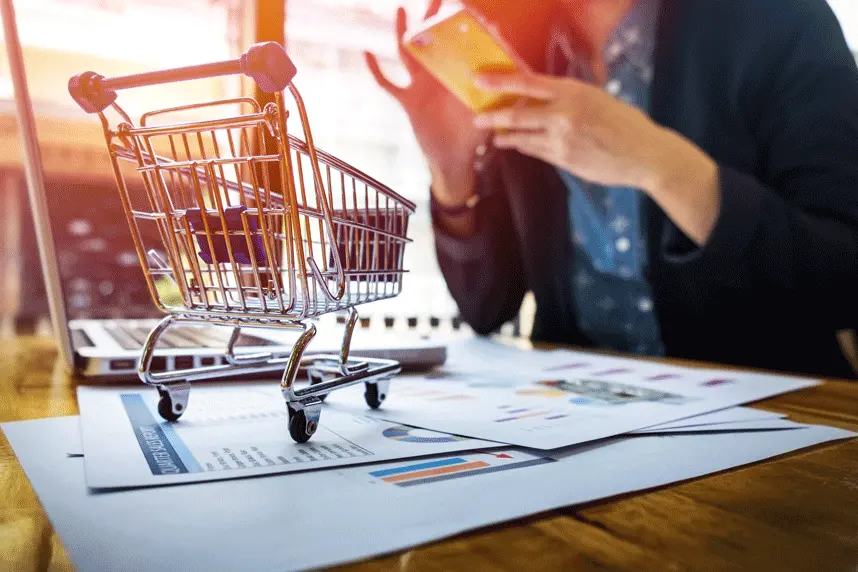 Fast forward to today, and Shopify expert is still at it, coming up with more ways for you to connect with customers. Let's talk about some of the cool new channels they've added recently. Like Kik, a popular shopping helper used by a massive 300 million Gen Z users. It's like having a personal shopper who recommends your products to a huge audience.
Then there's Wish, a busy mobile store with over 5 million people shopping there every day. They automatically show products that match what their users like, giving your products a great chance to be seen.
And don't forget to keep an eye out for the upcoming project with Buzzfeed, a famous media company, set to launch this summer. It's all about making it super easy for you to find new customers fast with Shopify Sales Channels.
Simpler Methods for Finding, Adding, and Handling Channels
Shopify sales channels is making it super simple to find the best channels for your business. They give you personalized suggestions and put all the info you need right on your phone.
You don't even have to be stuck at your desk. You can do it all from the Shopify app on your mobile. Just swipe and tap to check out, compare, and add new places to sell, no matter where you are.
Shopify makes it without a doubt smooth for you. They suggest channels that are just right for your store, kind of like yours. To start, simply tap the 'Add Channel' button, and you'll get personalized suggestions to help you decide where to begin.
And don't worry about missing out on sales. Shopify sales channels will give you a heads-up on what you need to do to set up a channel. They'll tell you exactly what's needed with links you can find on your Shopify Home and Product pages.
Shopify's Channel Reports are like a handy tool that lets you see your orders in a snap. They gather up info about how each of your sales channels is performing and give you a clear and simple summary.
You can quickly check which products are selling the best, see how many orders each channel is bringing in, and tally up your total sales.
This speedy feedback gives you the inside scoop to fine-tune your strategies as you work towards finding new customers faster with Shopify Sales Channels.
Online Store
Your company's digital headquarters is your Online Store sales channel. To operate an online store through Shopify sales channels, you'll need a subscription level greater than Basic.
With your Shopify online store, you have the flexibility to not only sell products but also write blogs and create websites. To use this online store feature, you must be subscribed to the Basic Shopify plan or a higher-tier plan.
The versatility of your online store allows you to enhance your business in several ways:
 Craft personalized menus to assist customers in navigating your content and products.

 Incorporate a custom domain for a more unique online presence.

 Implement dynamic checkout buttons on your product pages for a streamlined shopping experience.

 Utilize product filters to help customers quickly find what they're looking for.

 Customize the design of your online store with responsive themes to ensure it looks great on all devices.
Shop
Your customers can grab the Shop app on their iPhones and Android phones. This handy app lets them keep tabs on deliveries, discover new stores and cool stuff to buy, and breeze through payments with Shop Pay.
Plus, it's a way for them to stay in touch with your business. If folks decide to use Shop Pay Installments, the app takes care of splitting up their payments.
And here's the neat part: If your store follows the rules laid out in the Shop Merchant Guidelines, your products will automatically pop up in the Shop app. But remember, the Shop channel is only an option in places where Shopify Payments is good to go.
Facebook Shop
To sell your products on Facebook Shop and Instagram Shopping sales channels, you can connect with Facebook and Instagram by Meta to sync your items with their catalogs. Through Meta, you can also create marketing campaigns on Facebook and Instagram directly from your Shopify account.
When setting up Facebook and Instagram by Meta, you have two checkout options to choose from: Customers can either check out on your Shopify store or complete their purchase on Facebook and Instagram.
It's important to note that the terms and conditions for using the checkout on Facebook and Instagram are set by Facebook, as it's their product. The payment processing for Facebook and Instagram checkout is powered by Shopify Payments.
Buy Button
Another handy Shopify sales channel is the Buy Buttons. Buy Buttons allow you to add your products to blog posts and external websites. They streamline the buying process for customers by letting them make a purchase without having to leave the current webpage.
Please be aware that any Buy Buttons created before October 10, 2016, are no longer functional as of March 2, 2020.
A Buy Button serves as a quick way for customers to purchase one of your products. You can add Buy Buttons to blogs or websites that aren't hosted on Shopify.
These buttons display product images, descriptions, and prices, and customers can complete their purchase without leaving the page. Any updates you make to a product's details in your Shopify sales channels admin will also be reflected in its Buy Button.
Selling on Instagram
With Instagram Shopping, a feature by Meta on Facebook and Instagram, you can easily sell your products right on Instagram. This nifty feature allows you to tag your items in your posts and videos and set up a shop right on your Instagram profile. Customers can easily browse through all your products by clicking on "View Shop" on your Instagram profile.
What's more, customers can click on your posts to see a tagged product and then choose "View on Website" to make a purchase directly from your online store.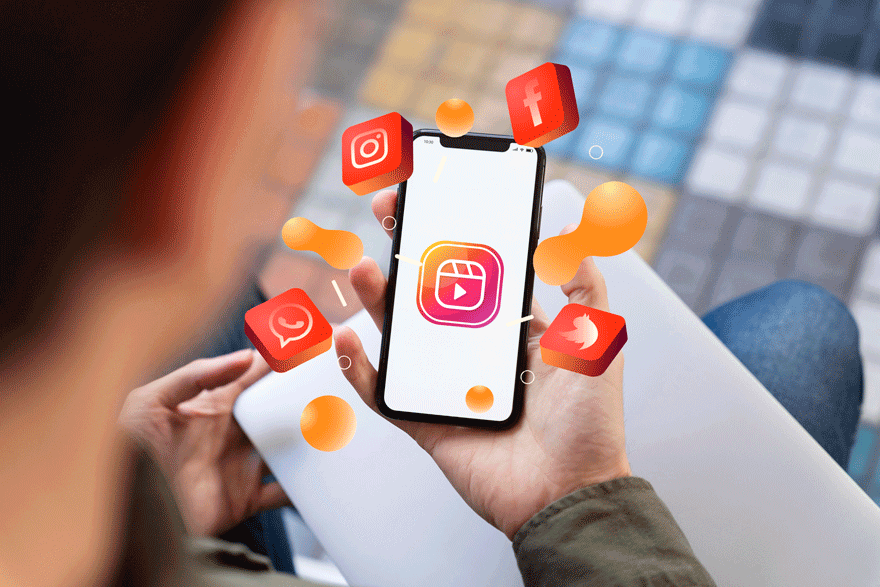 These tagged products can appear in both Instagram photos and stories. When customers stumble upon your tagged items on Instagram, they can simply click a link to check out and purchase the product from your online store.
To enable tagging in an Instagram post or story, your products need to be available in both your Shopify online store and your Facebook product catalog.
Wholesale Channel
The wholesale channel on Shopify sales channels allows you to expand your business into wholesale by setting up a separate, password-protected storefront that complements your existing online store. Within your current store's Shopify admin, you can easily manage all your wholesale clients and their orders.
It's important to note that access to the wholesale channel is exclusive to Shopify Plus plans.
Since your wholesale shop is an extension of your online store, you have the flexibility to offer the same products to wholesale buyers, albeit at different prices. Additionally, you can feature items that are exclusively available at wholesale prices and can only be accessed through this channel.
Customers browsing your wholesale business can only view and order products listed within specific price lists. By assigning products to a pricing list and associating it with a specific client, you can offer the same items in both your wholesale shop and your online store.
Handshake
Another Shopify sales channel to consider is the Handshake Platform, a wholesale marketplace that connects retailers with authorized Shopify wholesalers. If your business meets the requirements to sell on the Handshake marketplace, you can utilize the Handshake sales channel to showcase your company and wholesale products.
On the Handshake marketplace, retailers can discover your wholesale business and the products you offer. Registered shops have the option to reach out to you for more details or to place orders.
You can manage orders received through Handshake directly in your Shopify sales channels admin. Currently, there are no commission fees for buying or selling on the Handshake marketplace.